All the teachers at Ashtanga Yoga Room have been trained by and practice with Melanie Fawer to ensure a high level of technical understanding, consistency and ongoing study and mentoring.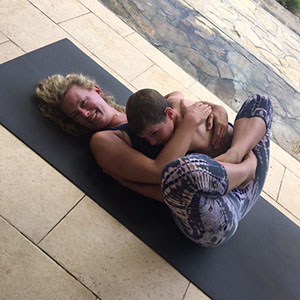 Melanie Fawer
Melanie was one of the original students to be certified by Sri K. Pattahbi Jois, the father of Ashtanga yoga, and is one of only 17 women certified worldwide. Before Pattahbi Jois' death in 2009, Melanie traveled for many, many years to study with her guru at his home in Mysore, India. Melanie's experience is felt in every adjustment and instruction that she gives to her students. The Ashtanga Yoga Room opened in 2002 with Pattahbi Jois' blessing. Melanie imbues every class, training, workshop, and retreat with a deep knowledge of Pattahbi Jois's teachings, a unique understanding of the transformative powers of the body's subtle energy centers, and the distinctions made through 20 years of her own practice. Melanie cherishes Ashtanga Yoga as much today in her 40s as she did when she started out, and still receives great benefits from the work. Says Melanie, "It is an honor to do this work and a great gift to love what I do so much."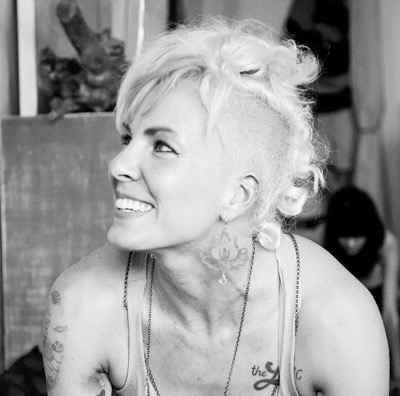 Lauren Collignon has been practicing Ashtanga Vinyasa for 12 years.  Lauren's physical practice, coupled with her natural propensity to question reality, led her to explore the philosophy of Ashtanga Yoga.  Lauren hopes that physical yoga practice is the impetus for practitioners to begin and/or continue their personal journeys towards Self-realization.  Lauren is a cancer survivor and through that experience has learned some of her hardest and best lessons.  One of which is: asana, the physical practice, consistently changes but the true Self is formless, indestructible and eternal.  Lauren practiced in Houston, TX from 2005 – 2013. She travelled to Mysore, India and studied at KPJAYI with Sharath Jois in 2010 and is trained in the lineage of Pattabhi Jois under Melanie Fawer of AYR as both a student and graduate of her Teacher Training program.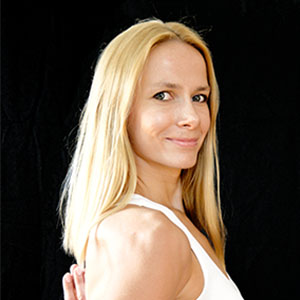 Oksana Aston
Oksana was born and raised in Minsk, Belarus.  She left Belarus and her trade as an architect in 2012, to move to Denham Springs LA, where her husband took a position as a scientist at Livingston Observatory.  It was in Denham Springs that Oksana discovered and instantly fell in love with yoga, Ashtanga yoga in particular.  She has completed both a 200 and 300 hour Teacher Training, the latter with Melanie Fawer, who found her to be an outstanding student and dedicated practitioner.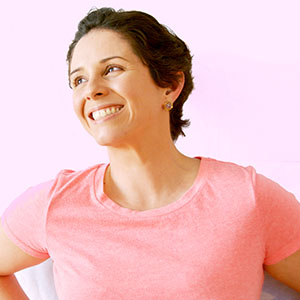 Giselle is originally from the Republic of Panama and has been living in New Orleans since 2009. She is trained in Hotel Management and Human Resources and has always been interested in fitness and wellness. Years ago, she stumbled upon Yoga and found in it a way of expressing the connection between her mind, body and spirit, to better deal with life's struggles -this was a life-changing experience for her. Giselle is a 300hr TT graduate at the Ashtanga Yoga Room and has assisted Melanie during Mysore practice since October 2015.  Giselle is always looking for ways to deepen her practice attending as many workshops as she can, as well as being a dedicated yoga practitioner.
Join her "Intro to Ashtanga" or Led class , as she shares her love of yoga with you, one breath and one movement at a time; finding balance, body, mind and spirit together as a community.
"Yoga is the journey of the self, through the self, to the self." – The BhagaVad Gita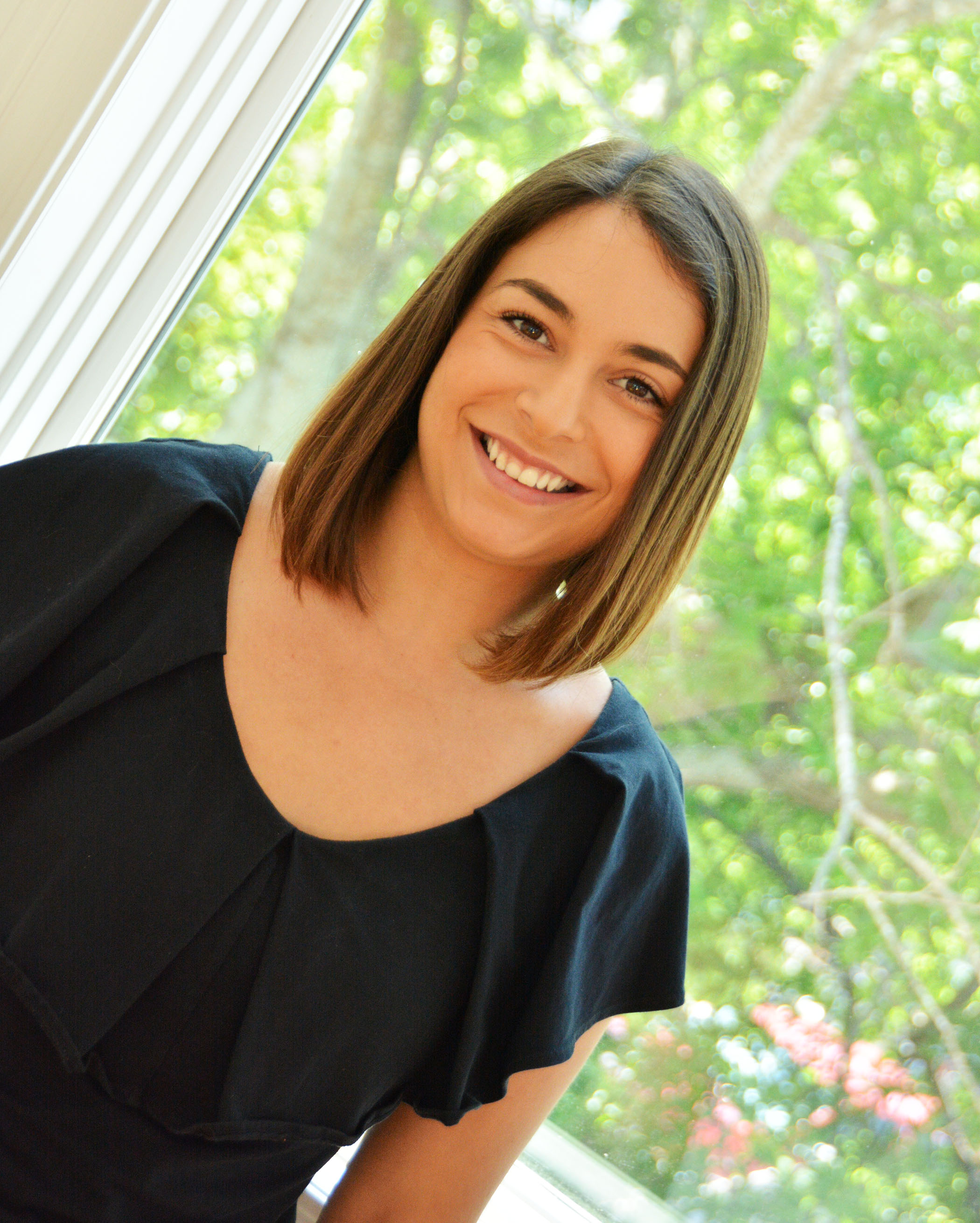 Gabriela Fernandez
Gabi, originally from Ecuador, first started practicing yoga as a way to release stress while in law school. Before she knew it, yoga dissolved layers of conditioning and gave her the courage to abandon a life that wasn't fit for her and the clarity to follow her true desires. It is then that Gabriela realized her true calling to be teaching, it started out with languages and now yoga!
After practicing consistently for a few years, Gabriela began seeking a more traditional yoga practice hoping to fill her need for ritual and spirituality. This is when she found Ashtanga and knew it was exactly what she had been looking for all along. Being a teacher at heart, Gabriela completed her second 200hr teacher training under the guidance of Melanie Fawer and has been teaching Ashtanga since. Gabriela is constantly in awe by the positive changes which are brought about by her daily practice. She has an incredible amount of love and respect for the Ashtanga yoga method and hopes to guide her students   towards internal growth and transformation by sharing this ancient tradition.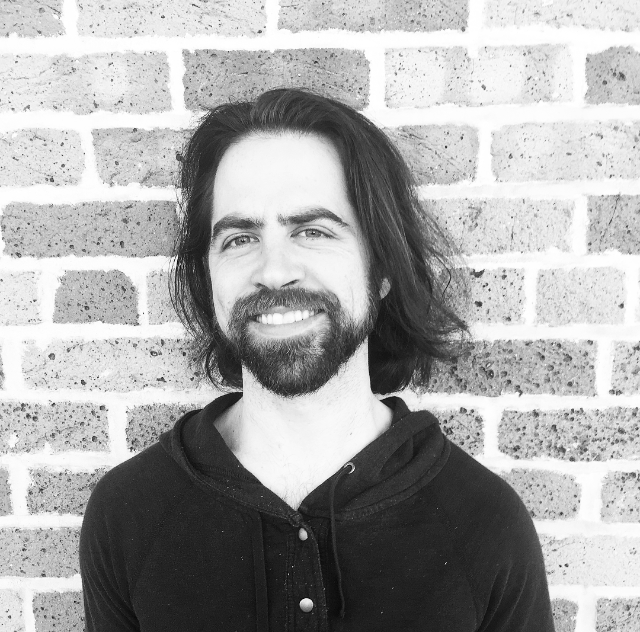 David Villa
David (Dah-veed) began his yoga practice in 2011, and completed his first 200-hour certification in the fall of 2013. With a background in competitive gymnastics, David believes that yoga, like gymnastics, requires a full understanding and application of basic principles. These fundamentals compound into a deeper practice, a practice that is woven by kindness, patience and commitment to self. He hopes that the integration of these principles into each student's practice will transform the mind and open the heart, and therefore, cultivate complete alignment.
Jaren Atherholt
Jaren is currently the principal oboist of the Louisiana Philharmonic Orchestra. She has studied Ashtanga yoga with Melanie Fawer since 2009. Born and raised in Fairbanks, Alaska, Jaren loves living in New Orleans. In summers, she travels to Jackson Hole, Wyoming to play with the Grand Teton Music Festival. Jaren loves that her Ashtanga practice can go with her anywhere. Jaren's classes teach musicians how to breath slowly even when their heart rate is up, directly helping performance anxiety, how to heal instrument related injuries and how to strengthen muscles for more efficient posture and sustainable playing. Jaren feels a daily Ashtanga practice is the perfect practice to compliment any musician's lifestyle. It has given her greater flexibility, discipline in her life, as well as self confidence and serenity.

Zoe Shipley
Zoe is a Mindfulness Educator for adults, adolescents, and children who is passionate about bettering the lives of N.O. youth.  Zoe's ongoing training is Restorative Yoga comes out of the teachings of Judith Hanson Lasator.  She is a certified Youth Yoga instructor and Yoga Alliance registered, 200 hours.  Zoe wholeheartedly believes that  the valuable skills learned through yoga, such as connecting to one's breath, promote empathy, emotional self-regulation and learning to live happily within the present moment and lends to a happier, healthier life for all.  In 2018, Zoe will complete her training to becoming the only certified Youth Mindfulness Instructor in the South.